Lee Reiners
Lecturing Fellow, Executive Director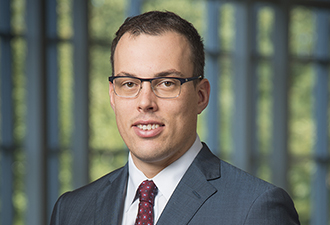 Reiners teaches seminars relating to financial policy and regulatory practice. He has previously taught corporate finance and managerial economics in the MBA Program at Saint Peter's University. Prior to coming to Duke Law, he worked for five years at the Federal Reserve Bank of New York (FRBNY), first as a supervisor of systemically important financial institutions and then as a senior associate within the executive office.

Lawrence Baxter
David T. Zhang Professor of the Practice of Law, Faculty Director
Baxter is the William B. McGuire Professor of the Practice of Law at Duke University. He focuses his teaching and scholarly research on the evolving regulatory environment for financial services and beyond. He publishes extensively in the areas of U.S. federal and state administrative law; domestic and global banking and regulation; comparative law; jurisprudence; criminal law (United States and Australia); legal writing; constitutional law (non-U.S.) and professional training and responsibility.